Edmonton Dog Behavioral Consultant
Allyson Harder  
ADipAAB (Canine)
*video consultations available*
 AHS COVID 19 protocols are followed
for all in home consultations    
Issues including:
Aggressive behaviours
Fearful behaviours
Barking
Jumping
House training
Destruction
Separation Anxiety
Dog Training in Edmonton can be confusing, do you need:
Dog Training or Dog Behaviour Modification?
Each addresses different issues
Dog Training - teaches commands and dog obedience
Behaviour modification - changes the dog's mind about the issue


Allyson teaches
Humans - to understand their dog
Dogs - self control and respect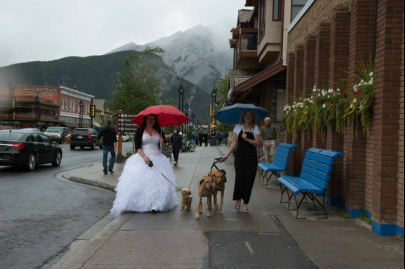 There's always time for a dog walk
Learn to change most behavioural issues using behaviour modification, without touching or speaking to your dog.
Most of the behavioural issues dog owner's encounter with their dog's are a misunderstanding between the two species.
This is why Allyson teaches you how to use direction, not correction to work with your dog.
Once both species are clear on what is expected, most issues are easily resolved.
All pups need to learn manners and self control in order to be happy dogs and have happy owners. Here's Ara at 11 weeks going to her spot and waiting politely for her meal. It took a week to teach her to this point, I forgot to post it earlier. As with everything else I teach (other then recall) I don't use dog training commands.

Posted by Dog Behave Help on Thursday, June 16, 2016
SEO Edmonton - Creative Computer Consulting